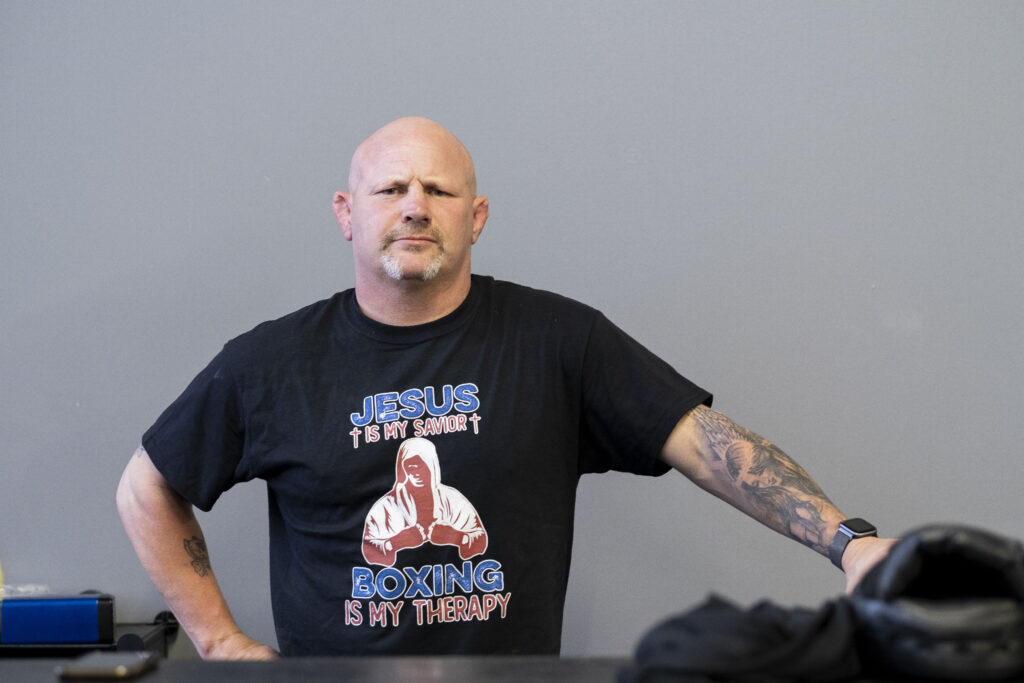 Jason's journey all started at LA Boxing in 1996. He retired from his professional MMA career in 2007.
Hi, I'm Jason Bress. I'm the owner and founder of Boxing Therapy. I have 10 year fighting career experience in Muay Thai and MMA. My career allowed me to train and fight all over the world and have the great opportunity to train with the best in the martial arts community. In addition, I have 30 years of wrestling experience. A few of my coaches throughout my fight career were: Sean and Justin McCully, and Genaro Hernández.

I have trained successful UFC fighters such as: Cristine "Cyborg" Justino, Jessica Penne, Mark Muñoz, Ian McCall, Jake Ellenberger, Richie Hightower, Erin Toughill, Vince Lucero, and others. After retirement my main focus has been building my community with a holistic approach to boxing therapy. Here we focus on the whole body; physical, mental, and spiritual health.

Come and see the change we are making in people's lives!
"He is insanely talented at what he does and genuinely the best coach in the world, but CARES and loves his boxing family as his own."
"Boxing therapy and fitness is the best gym you will ever go to, hands down. Why? Because it is a family first. Jason Bress, the owner and founder, is the world's best coach but most importantly has the biggest heart there is. He is insanely talented at what he does and genuinely the best coach in the world, but CARES and loves his boxing family as his own. The workouts are killer, the people are great, and you will grow leaps and bounds in mentally, physically, and spiritually.  This place will change your life, as it did mine. Thank you Jason! ❤️"